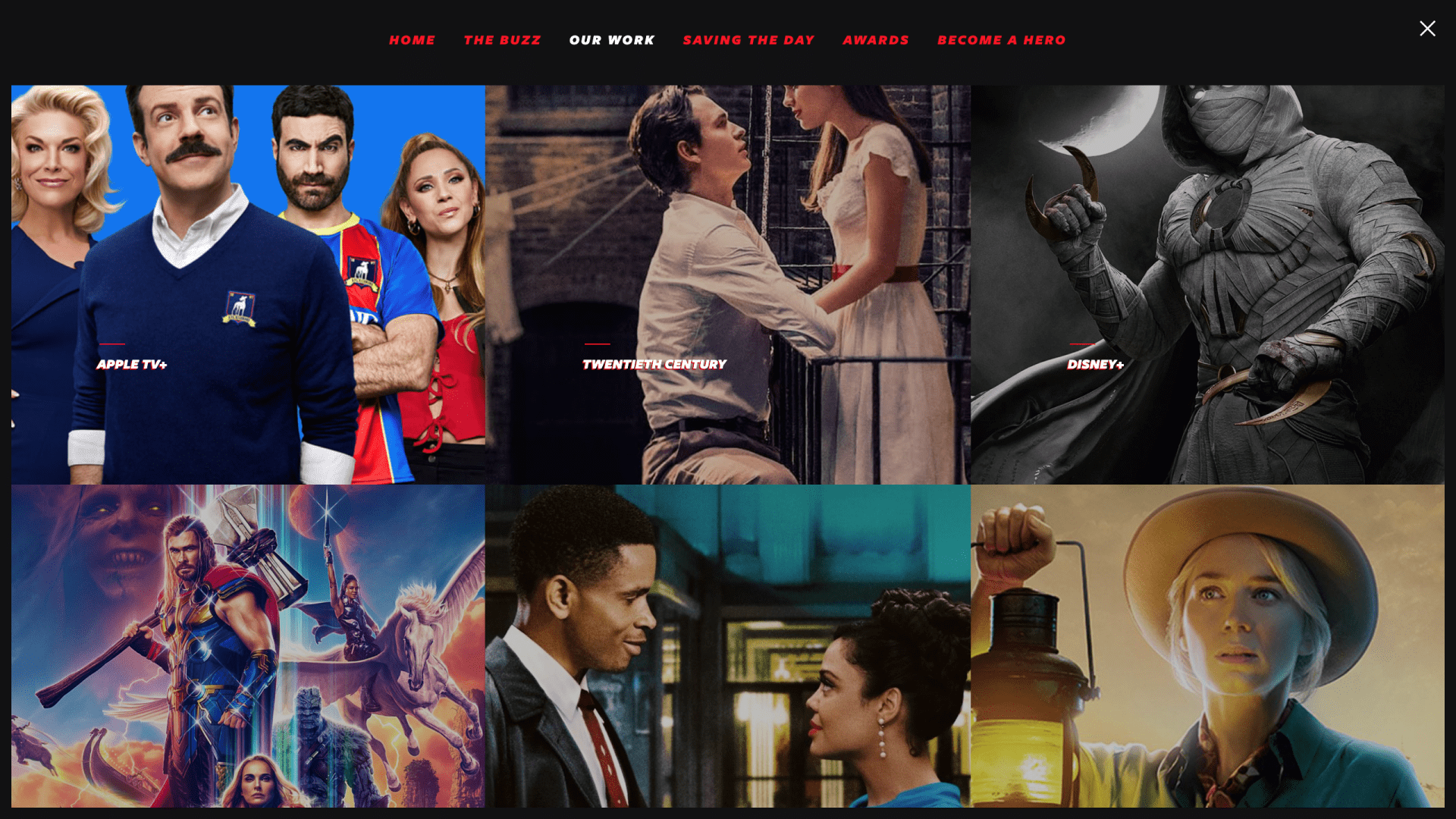 As one of the fastest growing theatrical marketing companies around, Tiny Hero brings bold vision, fresh ideas and unconventional creative to the table.
Due to this fast success, Tiny Hero quickly grew out of their initial Wix website and came to Plucky with the goal of creating something that is fun, professional and on-brand, as well as easy to manage and update moving forward.
To ensure their voice came through, the design was done in coordination with Tiny Hero. With the goal of creating a video-centric website that loads quickly, is easy to navigate and also screams fun, Plucky set out to begin developing a custom Wordpress theme. To allow for easy management of past, current and future project, we created a custom CMS within Wordpress specific to their needs.
The outcome was a bright, colorful and fun website, that still feels professional. By including micro-animations throughout the site, it allowed for the fun elements to also feel professional. In fact, we even built a hidden swag store, but it's up to you to find that easter egg.
Following the completion of the website, Tiny Hero was excited to share it with all of their clients. By utilizing full-page video to engage, additional projects to keep visitors on site, and a fun, unique staff page that truly illustrates just how fun it is to work at Tiny Hero, the website accomplished all the goals it set out to.