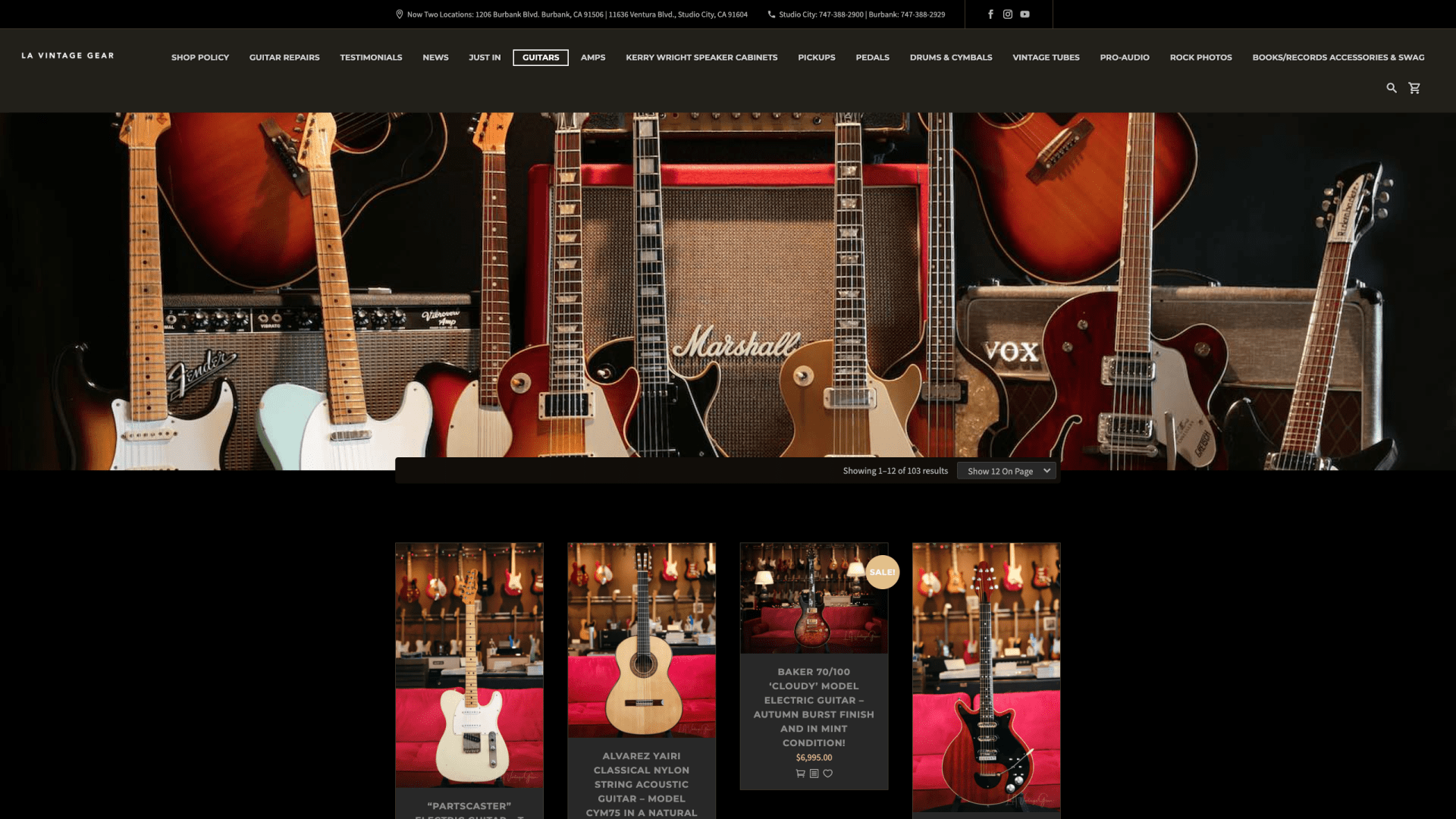 Known as staple of Burbank to all professional musicians, producers and engineers, LA Vintage Gear specializes in both vintage and new amps, guitars, and more. After 10+ years of managing their old HTML website, LA Vintage gear was looking for an upgrade, something that not only modernizes the look, but gave them the ability to manage content and inventory, as well as sell their products online.
Coming from the world of rock and roll, it was very important to LA Vintage Gear that we created something unique and on-brand like their previous site but also appealed to a wider audience with the goal of increasing sales globally. With that in mind, we set out to achieve the primary goals – create something that is easy to use, easy to update and helps increase sales.
Essentially, LA Vintage Gear needed something that could be managed by almost anyone, no matter the level of web development experience. By building a WooCommerce website it allowed just that.
Additionally, we set up a payment portal that utilizes PayPal to process all online payments and calculate shipping on demand, improving both LA Vintage Gear's workflow, as well as the overall e-commerce checkout process for customers.
Through the use of these technologies, Plucky exceeded initial expectations and launched the new website to an overwhelmingly positive response.